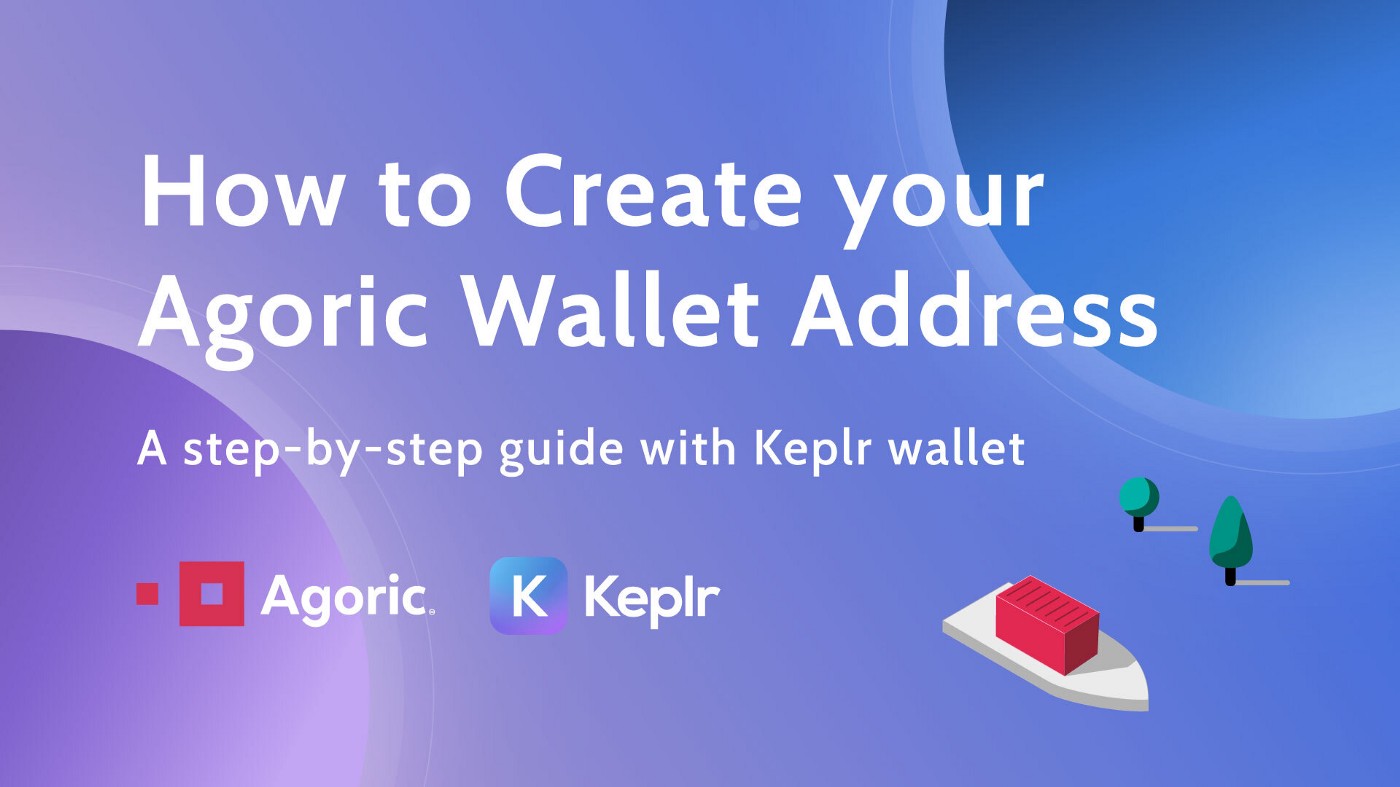 Installing Keplr Wallet
Go to

this link

and click [Add to Chrome].
In a window pop-up, choose [Add Extension].
Once the extension is added, you may need to select it on your browser bar to have the Keplr icon link be visible in your browser. You can do so by pinning it.
Creating a New Keplr Account
Once you've installed Keplr, you'll have 4 options to create an account.
We recommend setting up your wallet using a mnemonic seed ('Create New Wallet' option or 'Import existing wallet' for users with existing mnemonic seeds) or Ledger Nano hardware wallet ('Import Ledger' option) for maximum security.
For Agoric address generation, we do not recommend using the 'Sign In with Google' option due to limited support across other wallets.
Clicking on the installed Keplr browser icon for the first time will take you to the accounts setup page. Choose option [Create new account].
The next page shows you your secret seed/mnemonic phrase.

Save this phrase in a secure place and never lose it — this is your account's master key.

You'll also need to input this phrase into the following page.
Next, enter a name for your account and password (you can change these later). Click on [Next].
To confirm the creation of this new account, you'll need to click on the words in the right order in which they appear in your seed/mnemonic phrase and press [Register].
Checking your Agoric address
Open your Keplr wallet extension.
In the drop down network menu in the center, select "Agoric."
In your Agoric account, you'll see a long string beginning with 'agoric,' which is your wallet address. (i.e. agoric132…6kkrv)
You can click on the wallet address to copy it and you can now paste it to a document or other destination for sharing.
Note: for multiple addresses, you'll need to copy and add them one at a time.
Congratulations! You are now prepared for the inter-blockchain universe with Agoric and Keplr.
For Agoric-related inquiries, join the Agoric Discord or contact helloworld@agoric.com
---